Shopping Cart
Your Cart is Empty
There was an error with PayPal
Click here to try again
Thank you for your business!
You should be receiving an order confirmation from Paypal shortly.
Exit Shopping Cart
A quick and easy 3 step routine for a polished and sleek look.
Braids are a great way to mix up your hairstyle. They offer a look that is easy to do and can be achieved in minutes.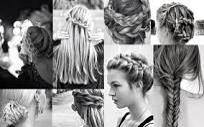 Pro Tip: The trick to good braiding is to keep the tension on the strands evenly.
For those new to braiding, the biggest question is, how do you hold three strands with only two hands?
What you do is hold two of the strands in one hand and one strand in the other. As you braid, the extra strand is passed between the hands. It takes time to get good at it so don't get discouraged if your braids don't turn out perfect the first few tries. Enjoy!
Sometimes we just want that extra "umph" in our pony tail. Here is a great way to lengthen your pony tail without much work!

Pro tip: Be sure to run your fingers through the finished look in order to blend the layers from the top and bottom pony tail.
Take your pony tail and rock it out in many different ways!! You can take a day old style and create a fresh new look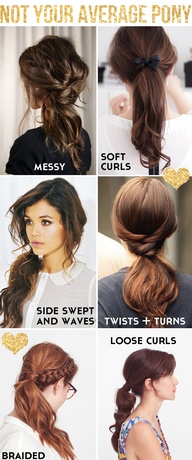 You will need a pony tail holder and a few bobby pins (which are your hair's best friend!).
Also when creating the soft curl look, use a mason pearson brush.  It is amazing to keep those soft curls looking fresh and smooth.
We are so excited to let you all in on the best thing since sliced bread!!!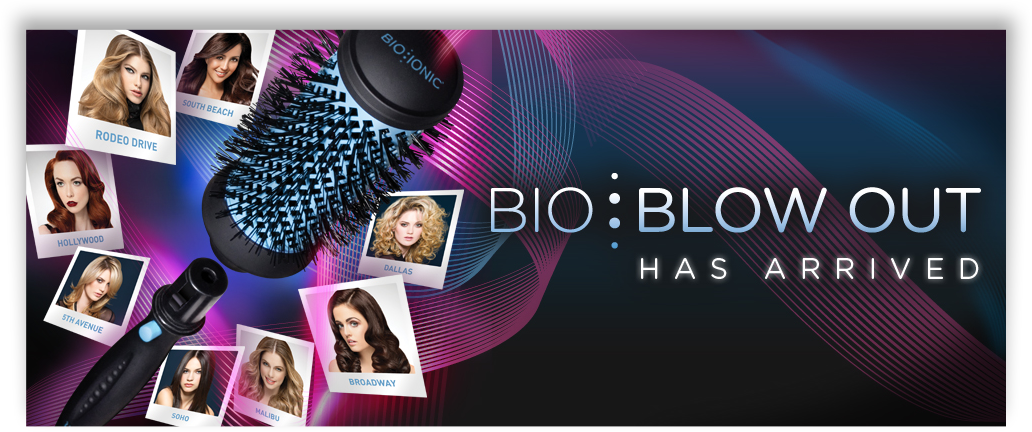 The BIO IONIC tools have brought that "magic" brush to life!! As many of you JW Salon guests know, we love our round brushes and you love the look of that blow out with our setting style.
Well now you can recreate that look at home with these new amazing brushes that you can set yourself and not worry about the handle getting in your way. This brush handle snaps off and the brush stays put and cools in your hair. The brush set is amazing and is now available at JW SALON!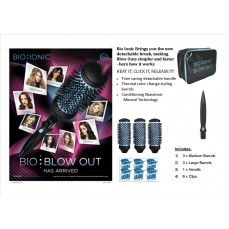 This cold weather isn't everyone's favorite type of weather and it can make for itchy skin and a dry scalp. Hair can suffer too, especially from lack of moisture leading to dried tresses. Knowing how your skin and hair adapt, or don't, to the cold is helpful. Once you see and feel the changes of the season, begin to make some changes to your hair care routine too.
1. Stay hydrated. When cold weather starts, it get even drier, so it's important to start drinking more water. Carry a water bottle with you to work, school or when you visit friends. You'll see and feel a difference in your hair and skin when you start getting more hydration.
2. Shampoo for your hair type. If you have thicker, coarser or have curls try to not wash them every day. You don't want to wash away or disturb the natural oils in your hair that help promote growth and protect your tresses. L'Oreal Professionnel shampoo, conditioners and masques are a great way to keep your hair looking and staying beautiful.
3. Deep-condition. Some good ones to try: Mythic Oil, Liss Ultime, Age Supreme, and Intense repair if really needed. You'll want to set aside 30 to 45 minutes for the product to sit in your hair. Cover your hair and sit under a dryer, if you can, to help intensify the effects of the conditioner. Be sure to rinse the product out to avoid build-up or flaking later.
4. Set aside the summer products! When the cold weather sets in, you may also want to make some changes to the products you normally use for spring and summer months. Set aside want you no longer use or won't be using over the next two to three months. Make space for new items you'll need for the upcoming cold weather season. It's best to look for products that have lots of humectants for your thick, coarse or even curls during the cold, winter months. Puddings, creams and butters are all great options for cold weather hair care. You may have to experiment and see just how much of the product your tresses will need. Since these are heavier products, you may need to transition into them over a few weeks. You may also want to keep a refresher product on hand during the winter months as well.
5. Dress up your Hair. Lastly, remember to "dress up" your hair with a cute hat, or some other type of protection during the winter season. A lot of people like cowl neck sweaters and jackets that have over-sized hoods. There are also a number of cute crocheted/knitted hats that work well with your hair. You may opt to loosely wrap a scarf around your hair as well.
Keep warm....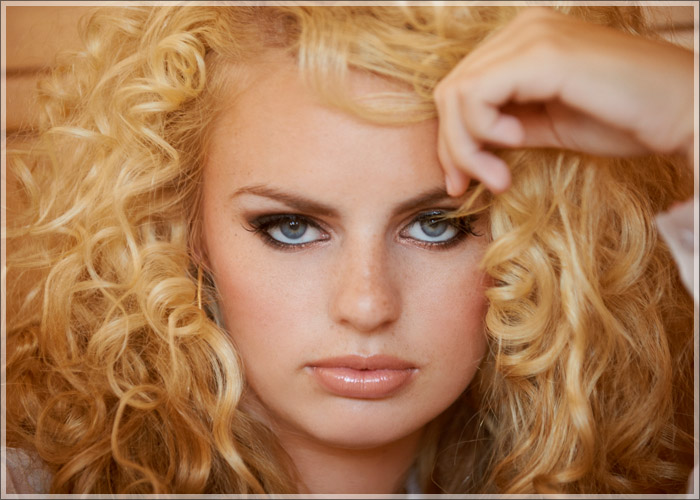 After rinsing your hair you can take a soft cotton t- shirt or a softer type towel and get as much moisture out of your hair as possible, without breaking your hair.
You may find that applying your favorite product while your hair is wet is much easier and will comb through much better. Using a moisture based conditioner/masque is highly recommended for those who have coarse or dehydrated hair. We love our Mythic Oil masque!
Sealing in your moisture is 100% key to keeping your hair healthy and shiny, so after you condition rinse your scalp and hair use the Mythic Oil leave in, it is amazing.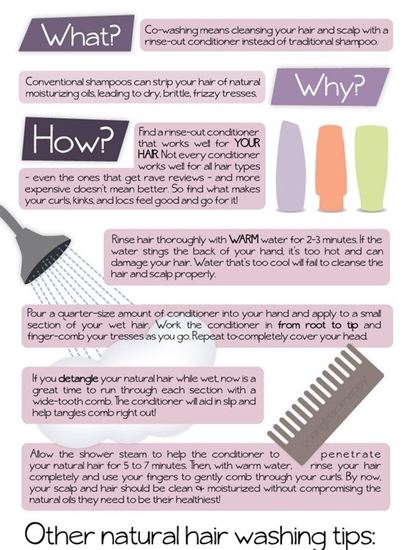 Growing your hair out??? Well here are a few tips to help!
1.  Clip and pin
Today's head bands and ornamental clips are also a great way to get those ends that aren't yet long enough to stay closer to the head and also to hold them away from the face and eyes. Take short ends and twist them into a wavy curve and pin them into a pattern that decorates your look and creates a longer, different fe...el!
2.  Hair nutrition
And there's always your mom's advice to take your vitamins! "Biotin is what I have most of my clients on," Jessia Warrix of JW salon says "It makes your hair and nails grow very quickly.
1. Section off and secure a triangle section on top front of your head. Fold your scarf of choice into the hair and firmly place on the top of your head.
2. Take the hair thatis left out of clipped section and scarf and add a low ponytail.
3. Take each piece ofheadscarf and divide the hair into two sections.
4. Twist hair with the scarf and secure with a bobby pin into desired place. Repeat with the otherside.
5. Tuck the scarfinto desired places.
6. Drop the top triangle section and twist desired hair up and over into head scarf and pin into place
With the looks of the stunning hair do's from the Grammy's to the Oscars, the perfect bun has been a hit!! It is classic and you can wear it casually or dress it up for a black tie events as well. Enjoy this How - To to help you achieve this look at home!
/